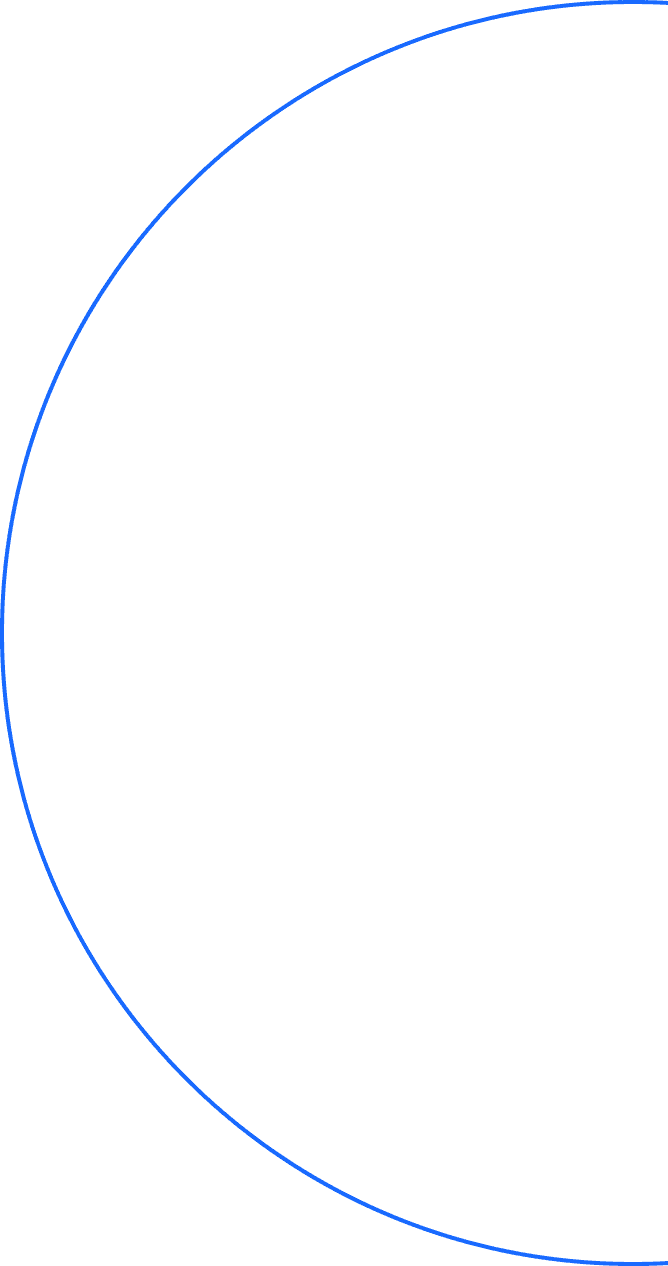 Join the SpotOn team
!
At Spoton we're always open to cooperating with talented developers. As an experienced team of senior programmers, we're currently offering positions also to mid & junior developers and interns.
Check our vacancies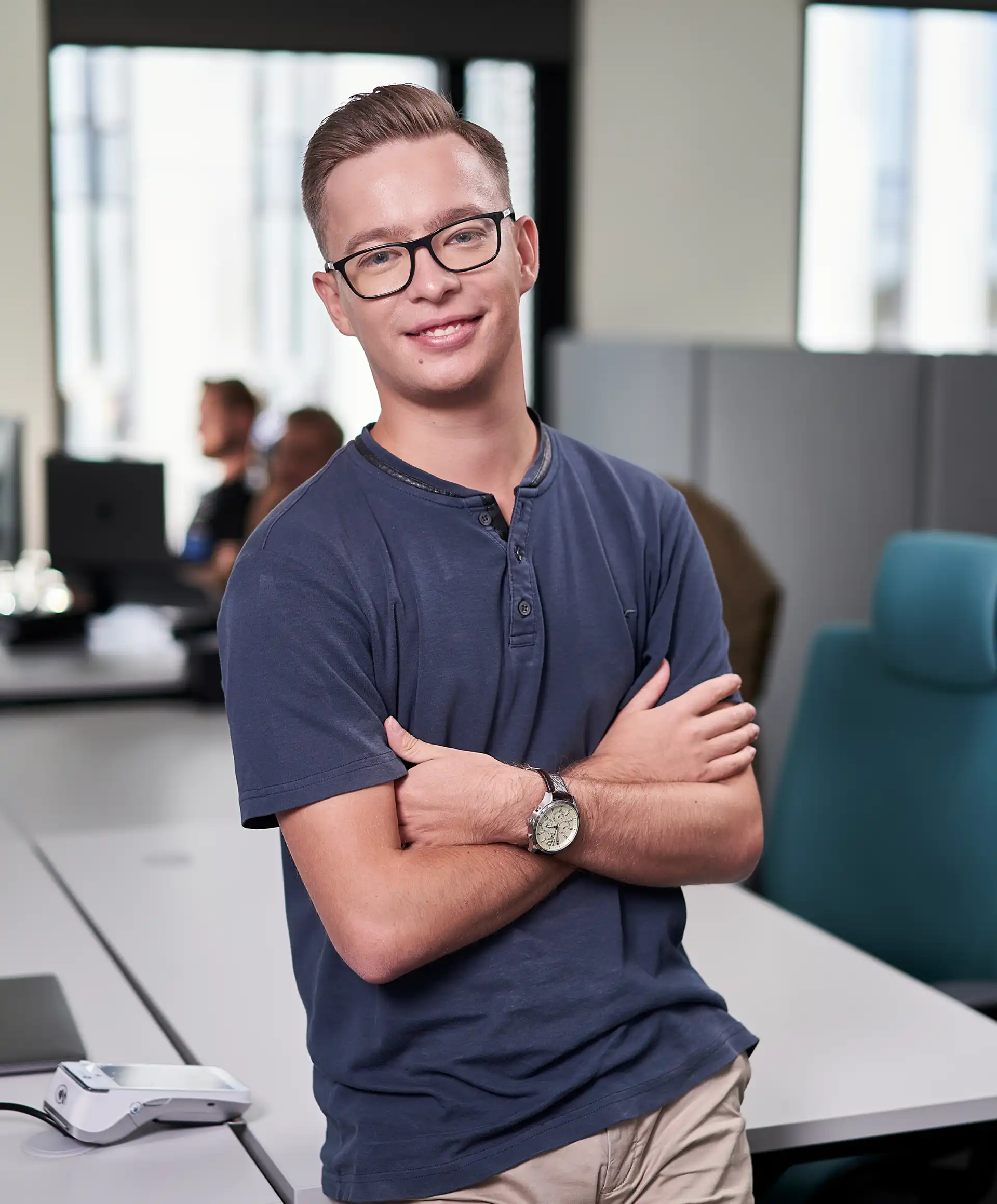 Why work with us
?
At Spoton we're always open to cooperating with talented developers. As an experienced team of senior programmers, we're currently offering positions also to mid & junior developers and interns.
Excellent development opportunities

Remote work

Flexible working hours

Transparency of salaries

Training budget (3500 PLN gross per year)

Medical insurance at LUX MED

Worksmile app and benefits

English lessons with a native speaker from the USA (provided during working hours)

Delicious weekly breakfast

Refund for glasses
Benefits
.

Private medical care
SpotOn offers a Premium package in LUX MED medical services. We cover 100% of the costs for your medical package. If you want to cover members of your family as well SpotOn will cover an extra 50% of this package.

Worksmile
Worksmile platform works like MyBenefit, Allegro, or eBay. All unused points will be accumulated. Also, you'll have a chance to gain more points by completing challenges. We'll keep you updated :) Shortly, you'll receive a welcome email with the first password that you must change after logging in.

Multisport
Ordering a Multisport Card is possible only through the Worksmile platform. There are 3 types of cards - Light, Classic and Plus, so you can choose the most suitable card for you. Also, you can order the same type of Multisport card for your friend, child, or parent.

Training budget
Your self-development matters. We want to make sure that everyone has the possibility to develop their skills and constantly learn new things. That's why the company offers a training budget.

Snacks and drinks
Once a week we're having breakfasts which are 100% paid by SpotOn. Bon Appétit :) In the fridge, you can find free cold beverages like coca-cola and juices. Besides we have sweets, fruit mousses, and other healthy snacks in the kitchen.

English classes
Everyone who wants to brush up on their English/Polish can attend the group classes once a week. All costs are covered by the company and you don't have to make up for them.

Very Last Friday - get together
Some pizza, beer, and a friendly atmosphere - this is how we spend every last Friday of the month. Join us in the kitchen right after work and let's get the party started.

Library
In our library, you will find not only books for work, but also books for entertainment. We also have something for board games lovers :)

Parking
Do you like cycling to work but have some concerns about parking spots? No worries, we have separate parking near the building for bicycle lovers. Furthermore, there are a lot of free parking spots for cars near our office.

O'Reilly
We're excited to partner with O'Reilly to provide online learning resources.
Join us now
!
Work in an international environment right in the center of Kraków or Gdańsk. We value a positive working atmosphere and choose only modern, green, and convenient locations.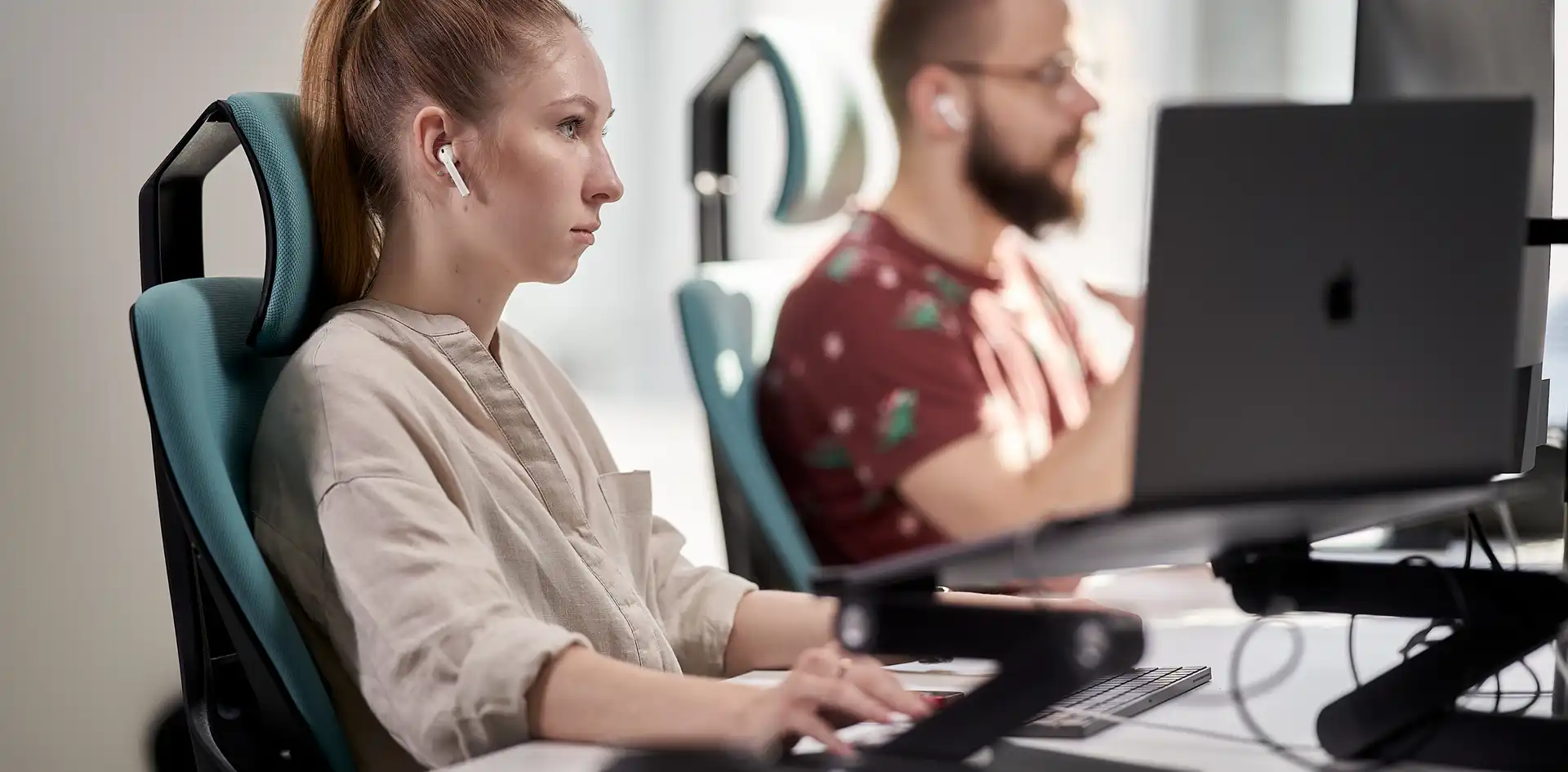 Open positions
All our positions randomly switching
Frequently Asked Questions
Can I work 100% remotely?
SpotOn provides both possibilities: you can work 100% remotely or in one of our offices in Poland: Kraków or Gdańsk. You can also choose the hybrid form. Some positions may require this working model. We provide such information in the job description and during the recruitment process.
The company offers flexible working hours. What does it mean in practice?
We give you an opportunity to work in a way that is the most convenient for you. If you have a doctor's appointment scheduled or you just need to take a break during the day, feel free to do so. Please remember to attend your scheduled meetings.
Does SpotOn offer entry-level positions?
Every year around March/April we open our internship program for students. Our full-time three-month internship program in Kraków starts on July 1st. You will be able to get hands-on experience and work with senior developers and dedicated mentors. We also offer a possibility to extend the contract and we count on long-term cooperation. Check out our Career page to find the details regarding open intern positions.
What are the stages of a typical recruitment process?
Usually, the recruitment process consists of three stages: a screening call with a recruiter, a technical interview with our team, and a closing call with the General Manager. If needed, due to the specificity of a position we add an additional step to the process. The recruiter will provide you with all the information about the exact plan during the first screening call.
Will I get feedback after my application and after an interview?
Feedback matters. You will hear back from us after completing every stage of the recruitment process. We will keep in touch with you and provide you with all the information needed. Usually, the recruitment process takes around 2 weeks.
Will the company provide me with equipment?
Yes, we provide equipment regardless of the form of cooperation you choose (contract of employment, B2B, contract of mandate). When it comes to a laptop, we give you a choice between MacBook Pro and Dell XPS. If needed, we also provide additional hardware such as monitor, mouse, keyboard, and adapters.
How is the onboarding conducted? Remotely or in the office?
You are always welcome to come to one of our offices (Kraków or Gdańsk) for onboarding. We also give an opportunity to onboard 100% remotely. If you choose this option then we send all the equipment and welcome pack to your home address.
What languages do you use at SpotOn?
Considering the fact that we are an American start-up, English is our official language. We want to make sure that everyone feels comfortable and understands what is being said. Although, the Polish language is used daily if everyone on the team speaks it.