We are a team of pretty cool people who make pretty cool things
.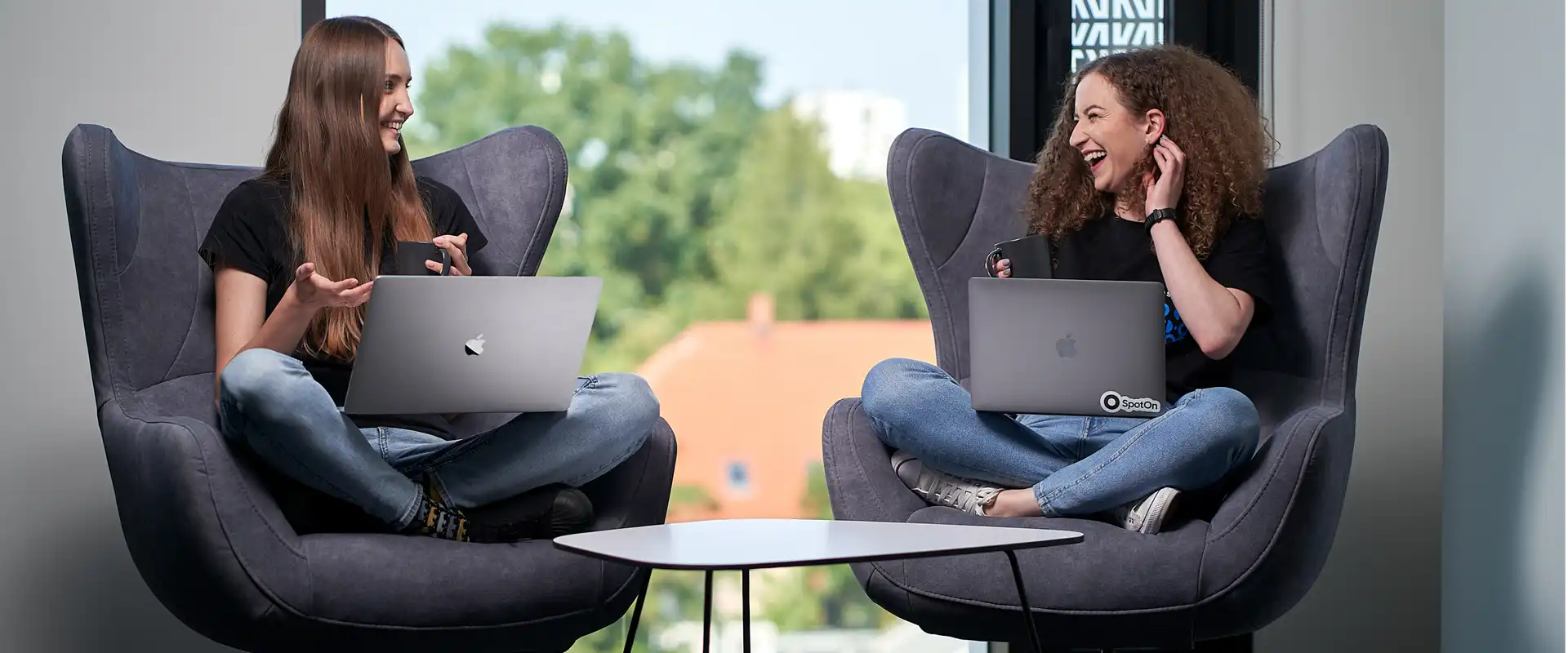 SpotOn Poland
.
If you seek challenges, you're in the right place! With our "all in one" approach you can master a wide range of back-end and front-end technologies and gain experience from a huge variety of tasks.
Meet us offline
.
Code Europe 2022
We were a city partner of last year edition of Code Europe in Krakow.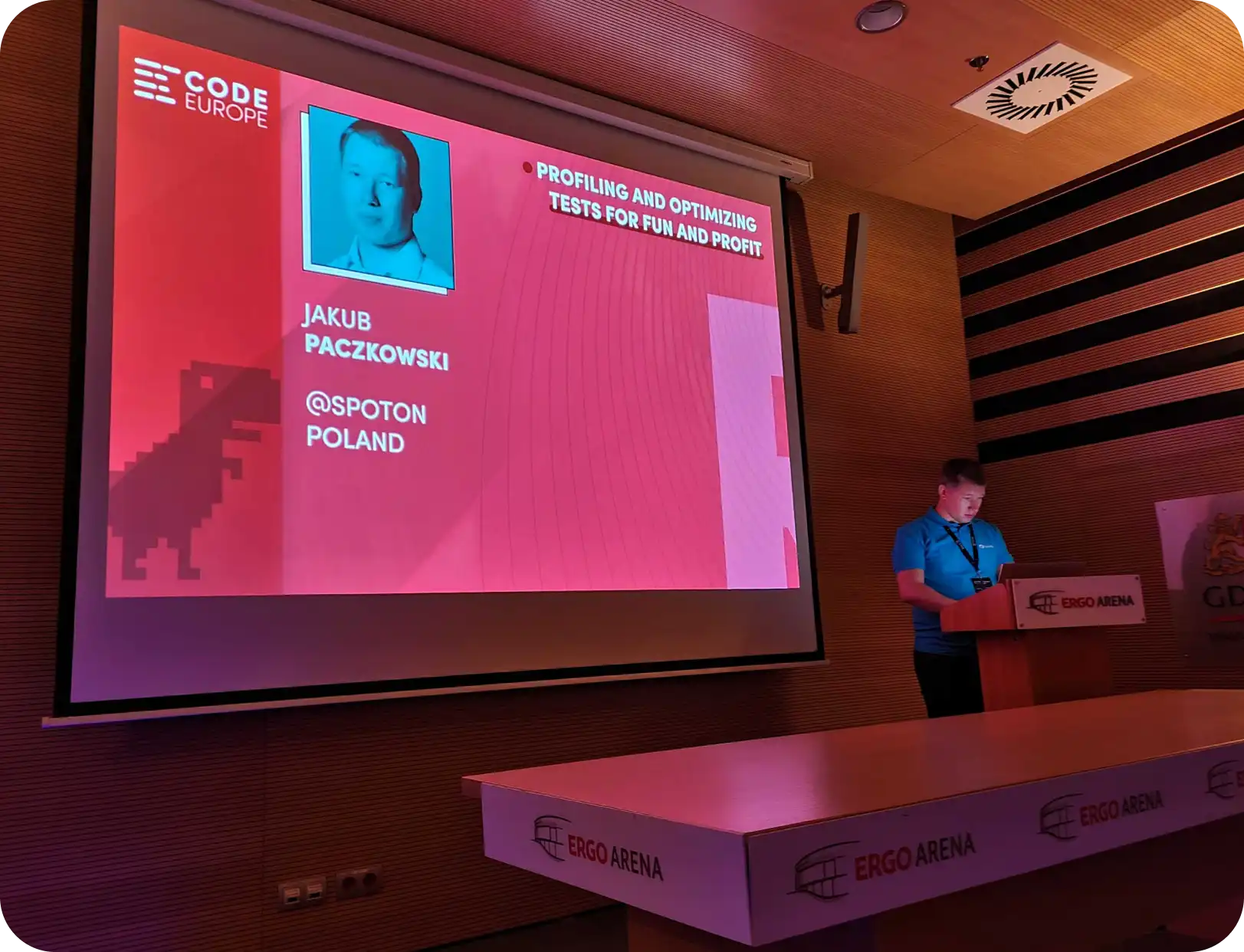 CodeEurope
We were honored to be speakers at the largest programming conference in Poland. Watch Jakub Paczkowski's presentation about testing and optimizing the CI/CD pipeline.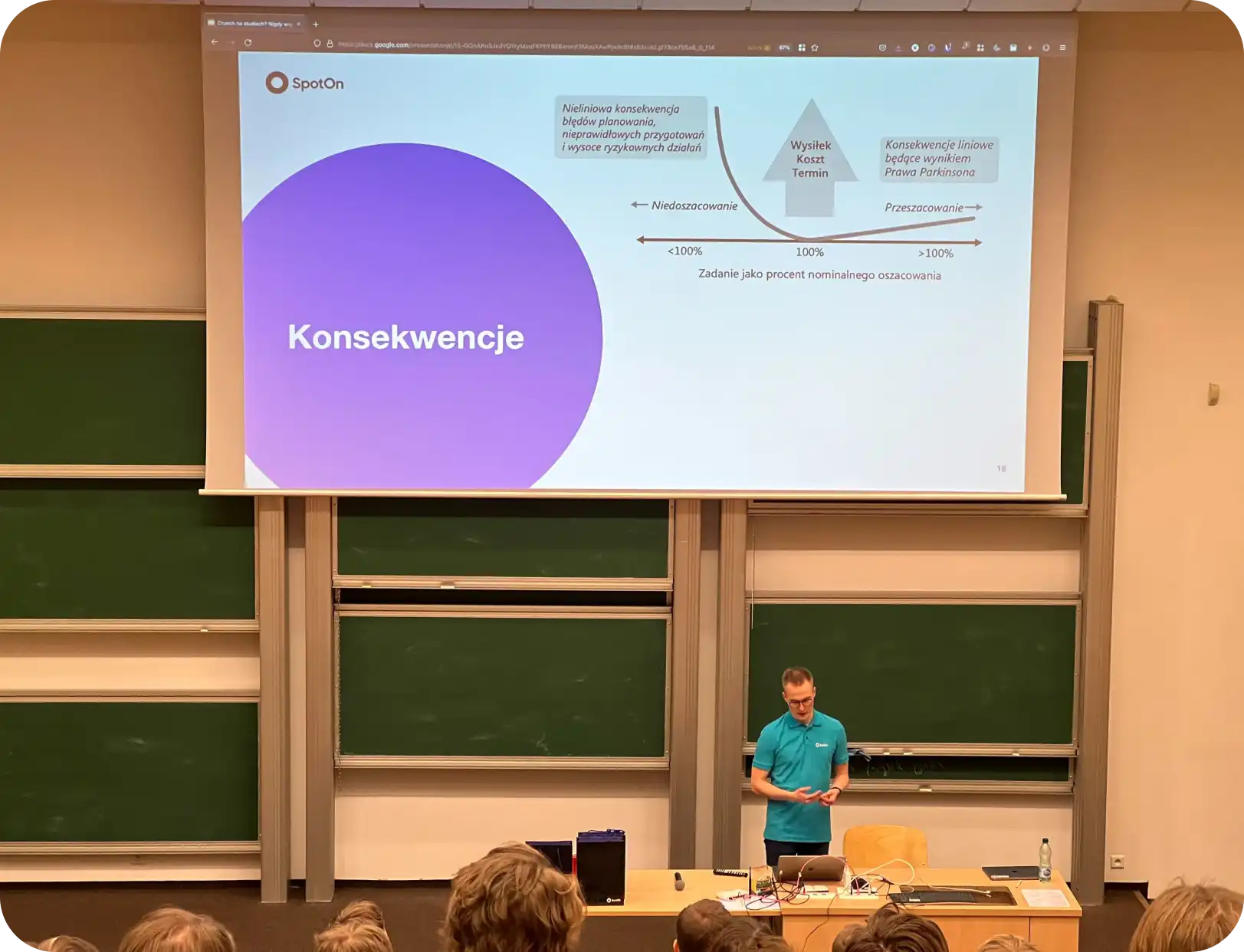 Jagiellonian University
We cooperate with universities, bringing the programming world and our approach to IT students.
Stay updated with our events
!
| | | |
| --- | --- | --- |
| DevOxx | ICE Krakow | 2023-05-31 |
| Code Europe | ICE Krakow | 2022-06-01 |
| Pykonik | SpotOn Poland - Krakow Office | 2022-02-24 |
Our teams
.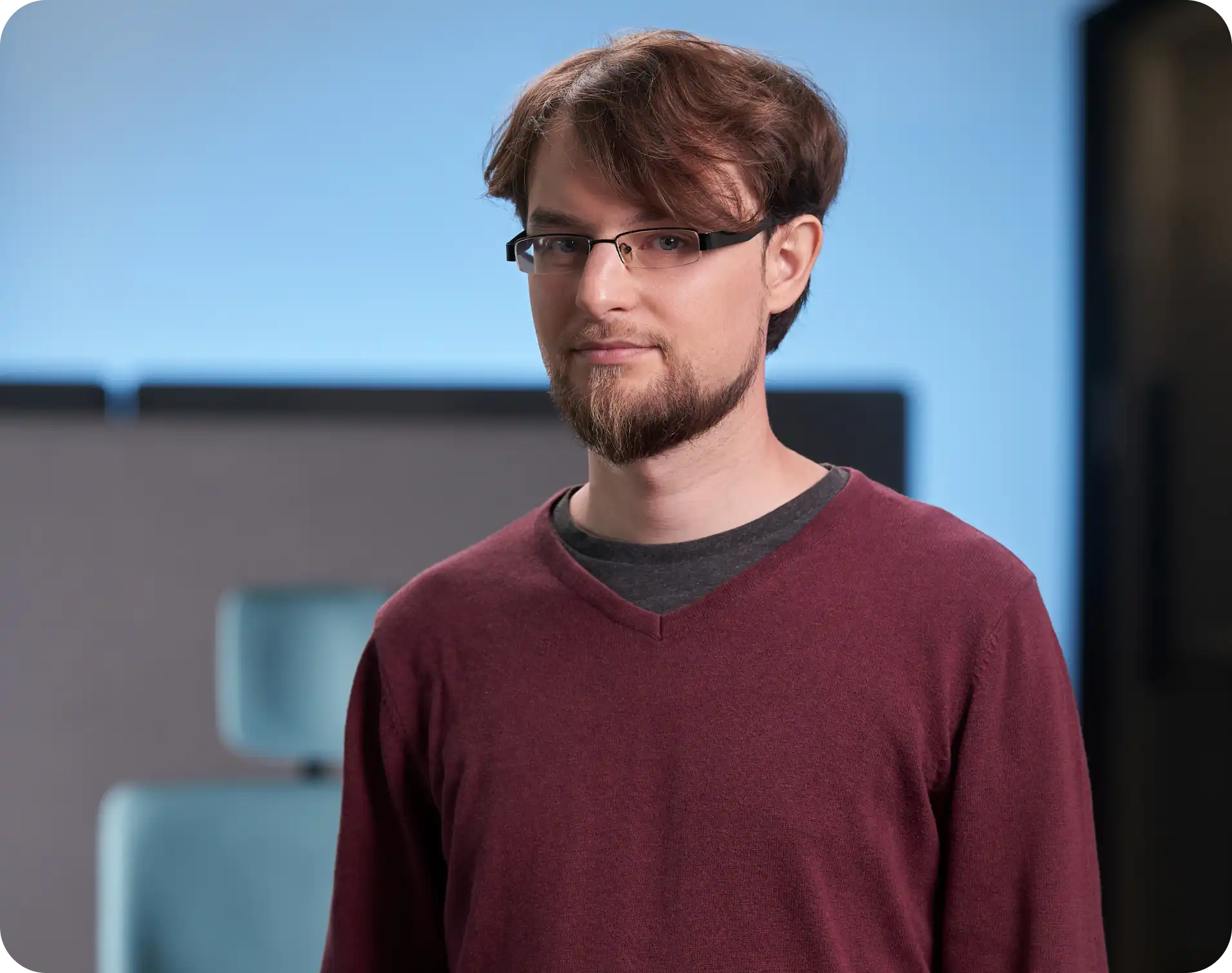 Retail Android
The Retail Android team works on POS solutions that redefine the merchant services industry. We are a group of talented devs constantly seeking challenging tasks. We follow the guidelines of the clean architecture approach and use the latest frameworks.
Technologies: Android, Kotlin, Coroutines, Room, Retrofit, Koin, MVVM, MVI
Jacek Pietras, Staff Software Engineer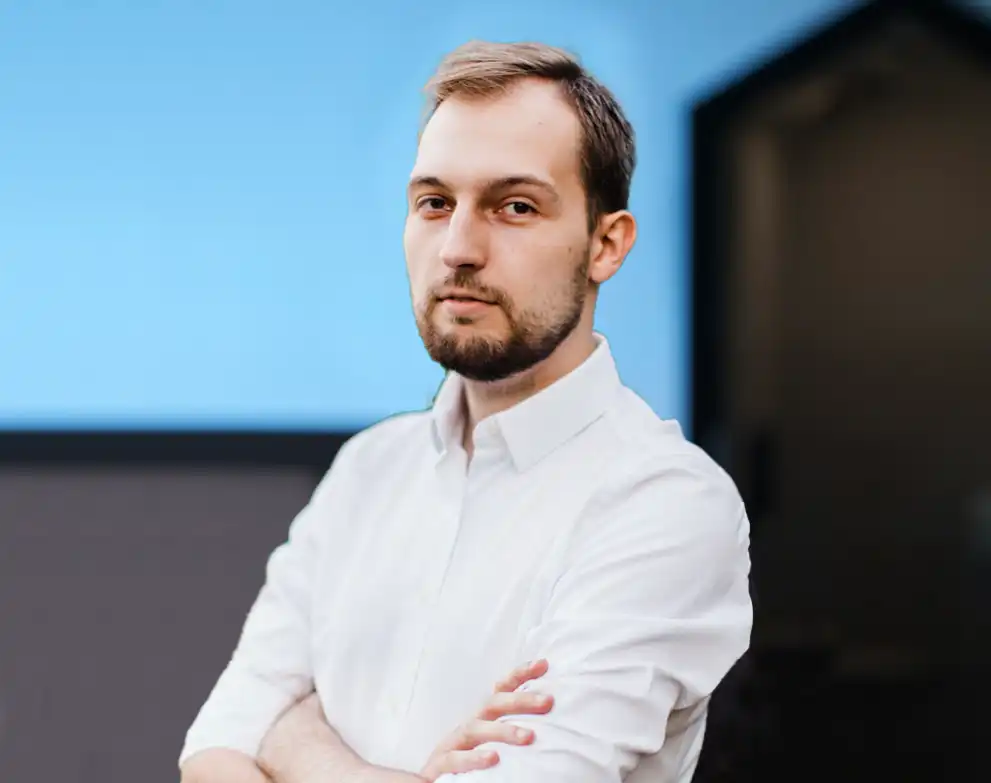 Restaurants Team
At the Restaurant Team, we build apps for restaurant owners supporting their business growth. We assist our customers' day-to-day needs with fast and flexible tech-powered solutions. While working on products including SpotOn Counter, SpotOn Serve or SpotOn Sidekick, we focus on delivering well-tested, easily maintainable and extensible code.
Technologies: Kotlin, Koin, Room, Jetpack, CircleCI, Mockito, JUnit, RxKotlin, Gradle
Maciej Gwiazdoń, Senior Software Engineer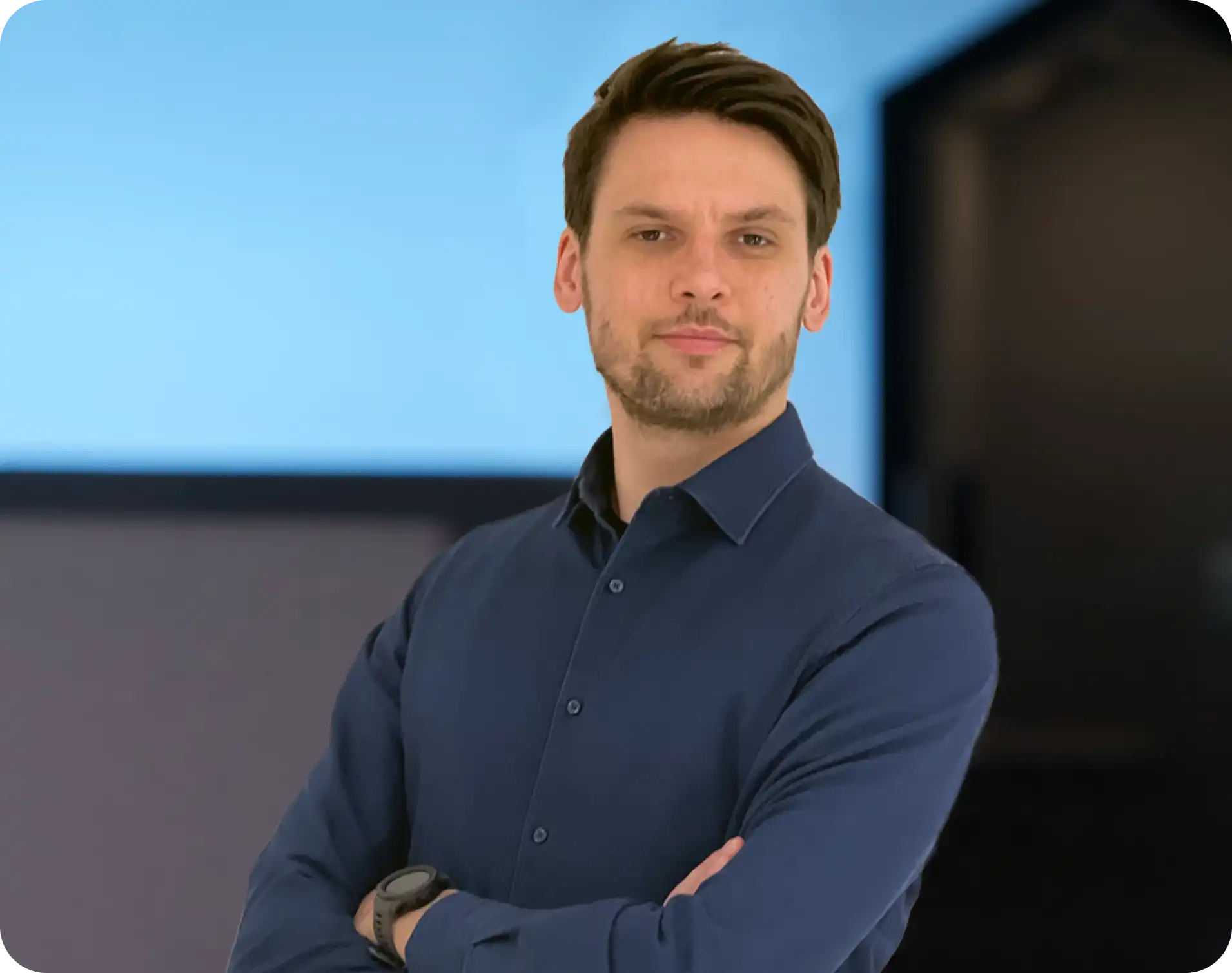 Virtual Terminal
At the Virtual Terminal Backend Team, we focus on building reliable, scalable and efficient web servers which expose REST APIs used in different projects across the company. It enables merchants to process various payment methods, create and manage invoices, create recurring subscription plans and manage processed transactions. We use Python with its frameworks and microservice architecture. Services adhere to high-quality standards and best engineering practices.
Technologies: Python (FastAPI, Django), Postgres, MongoDB, Docker, Kubernetes, AWS
Maciej Marzęta, Tech Lead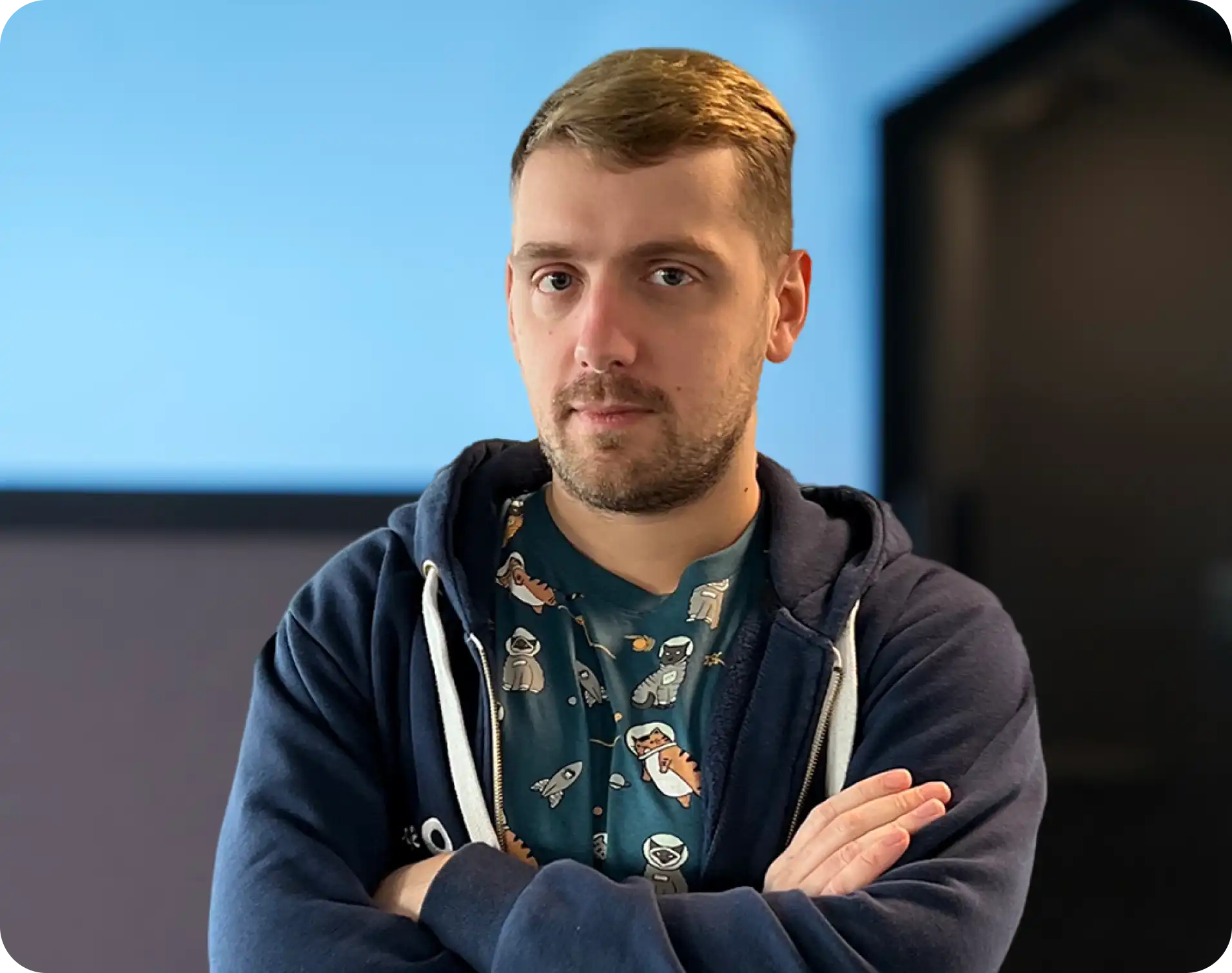 Virtual Terminal Web
At the Virtual Terminal Web Team we focus on building a React application providing an extended capability for our Virtual Terminal product. It enables merchants to process payments through an online interface, create and manage invoices, create recurring subscriptions plans, manage user accounts and processed transactions. We use TypeScript and are currently transforming into a micro-frontends world. We apply industry standards and best practices, and constantly search for opportunities to improve.
Technologies: TypeScript, React, Redux (Redux Toolkit and RTK Query), Jest
Szymon Oboński, Tech Lead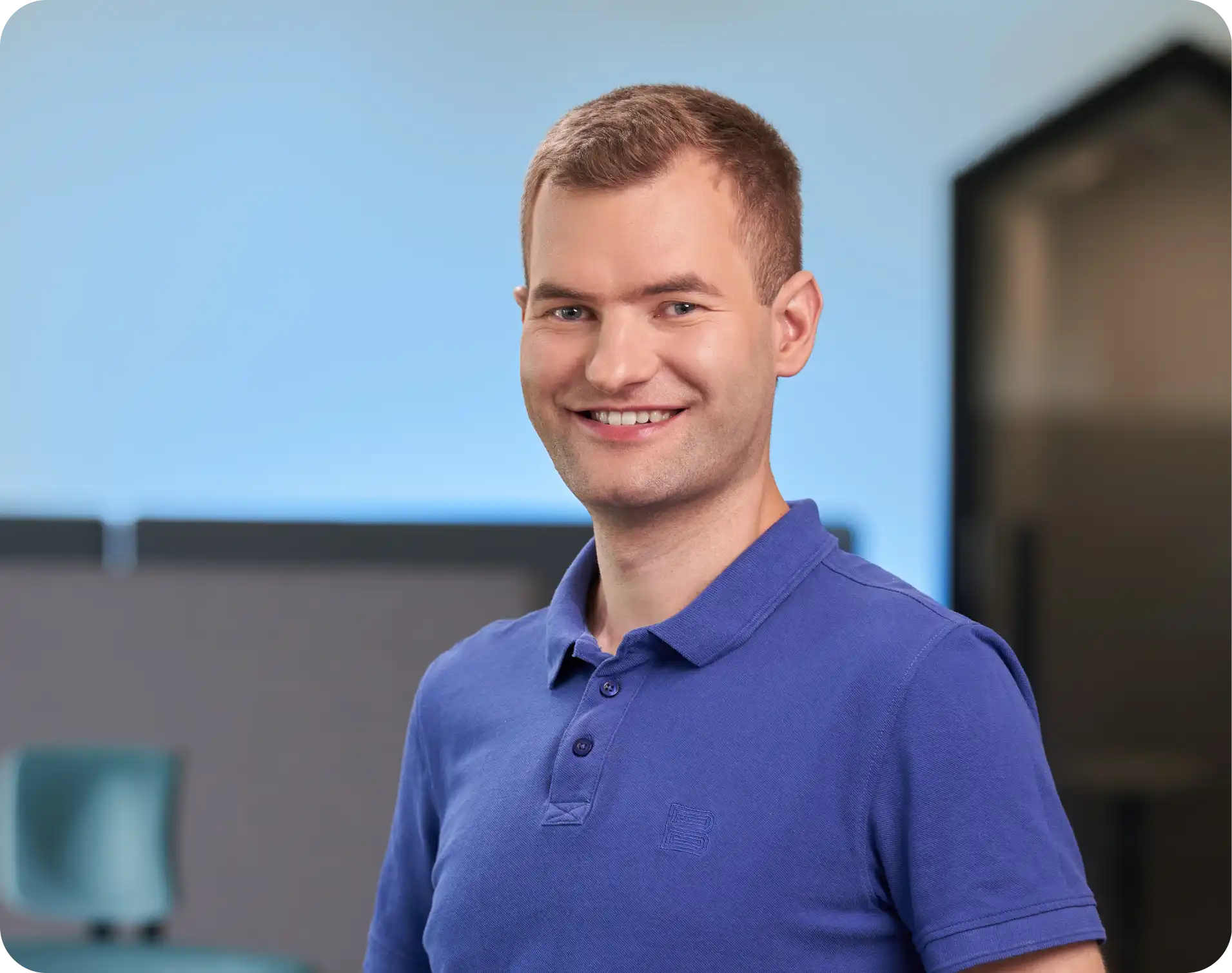 SpotOn Kiosk
As a team, we are responsible for developing a self-service Kiosk solution. Its flexibility and offline mode powers venues such as stadiums, airports, and amusement parks. Reliability is one of our core principles, and we achieve that by delivering high-quality & testable code.
Technologies: Kotlin, Espresso, Bitrise, MockK, Jetpack components, RxJava
Maciej Czekański, Team Lead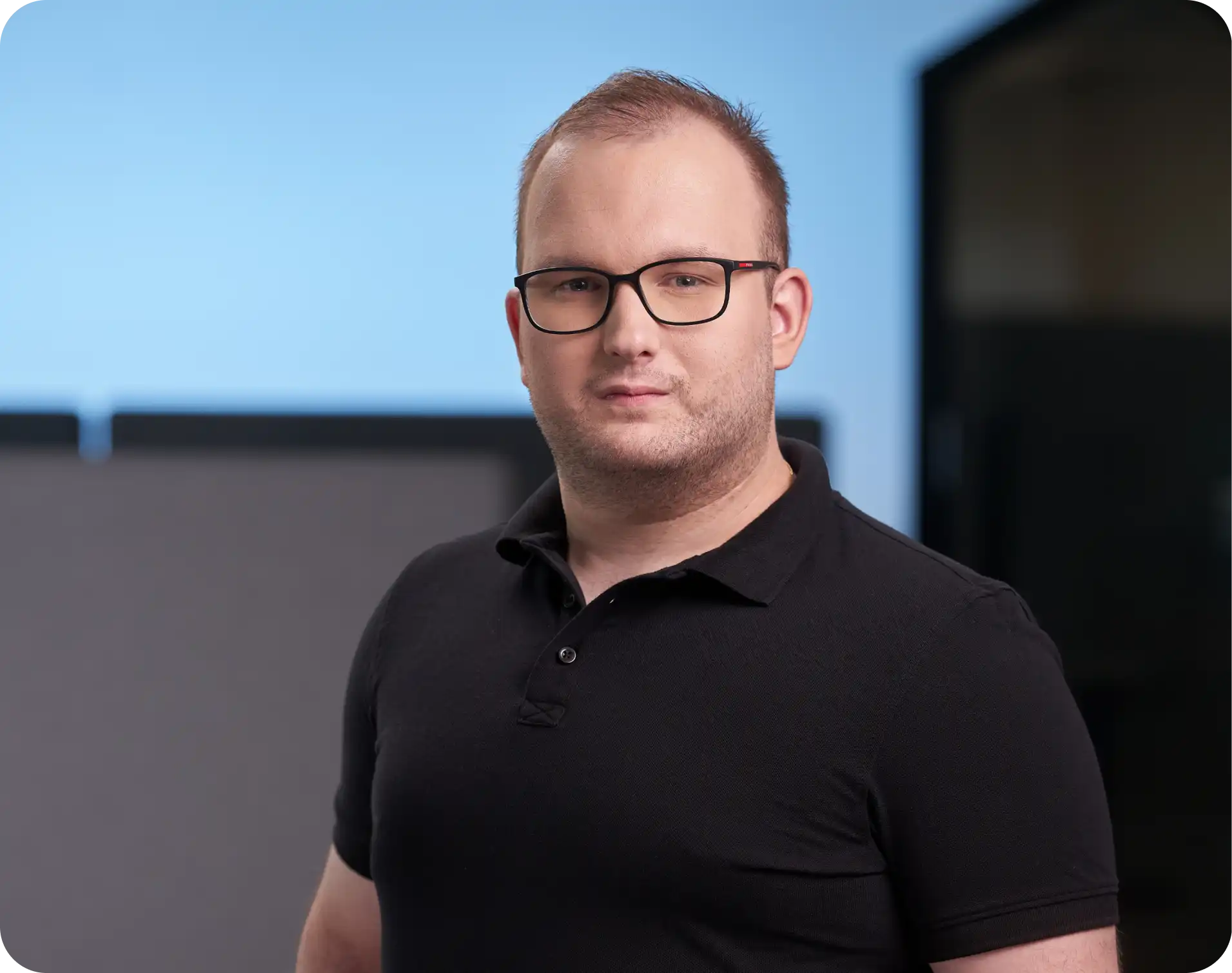 Connect Companion team
At SpotOn, we are responsible for developing the mobile cross-platform application for managing our products at sports venues, colleges, etc. We have discovered that this can be very useful for our merchants since they sometimes struggle with lacking such a tool. So this will also be an excellent opportunity for our team to grow and learn new technology like Kotlin Multiplatform Mobile.
Technologies: Kotlin, Kotlin Multi Platform Mobile, Fastlane, Firebase, Modularised Approach, Swift
Kamil Walas, Team Lead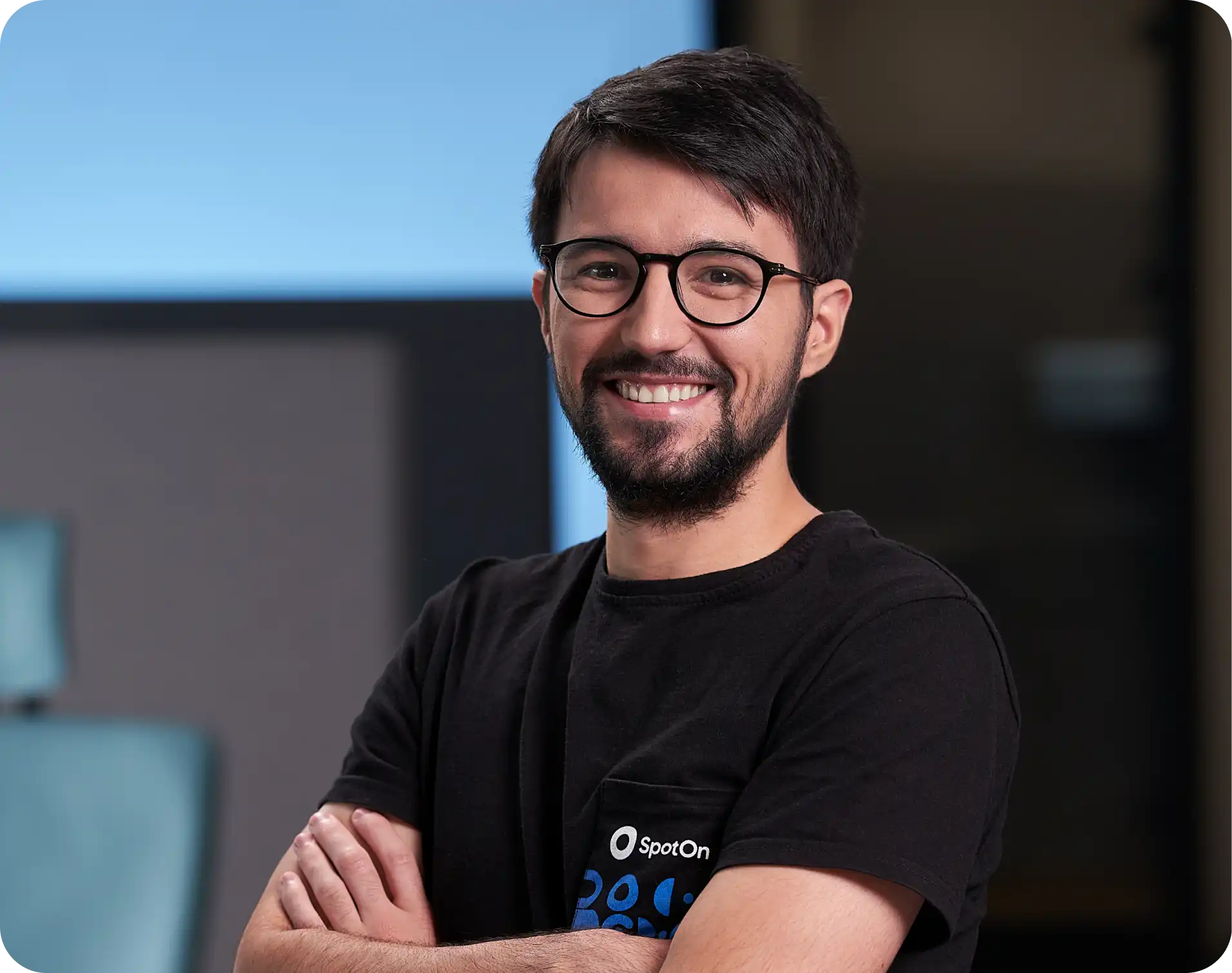 Growth team
The rallying cry of the growth team is - to increase customer acquisition, engagement, and retention. We handhold customers from the process of signing with SpotOn through setting up their hardware/software to fit their business needs - all with code!
Technologies: Python 3, Django, FastAPI, Faust, PostgreSQL, Redis, Kafka, Docker, Kubernetes
Rafael Alonso, Engineering Manager
Our offices
Kraków
.
Modern space, green patio, canteen and cafe, food trucks court...Work in our Kraków office! Check out excellent facilities at the V Offices and join us there.
Gdańsk
.
Join our new office in Gdańsk! You will work with us at the excellent Neon Flex complex where you will find a gym and swimming pool, beauty salons, kindergartens, and many food facilities.
Contact us