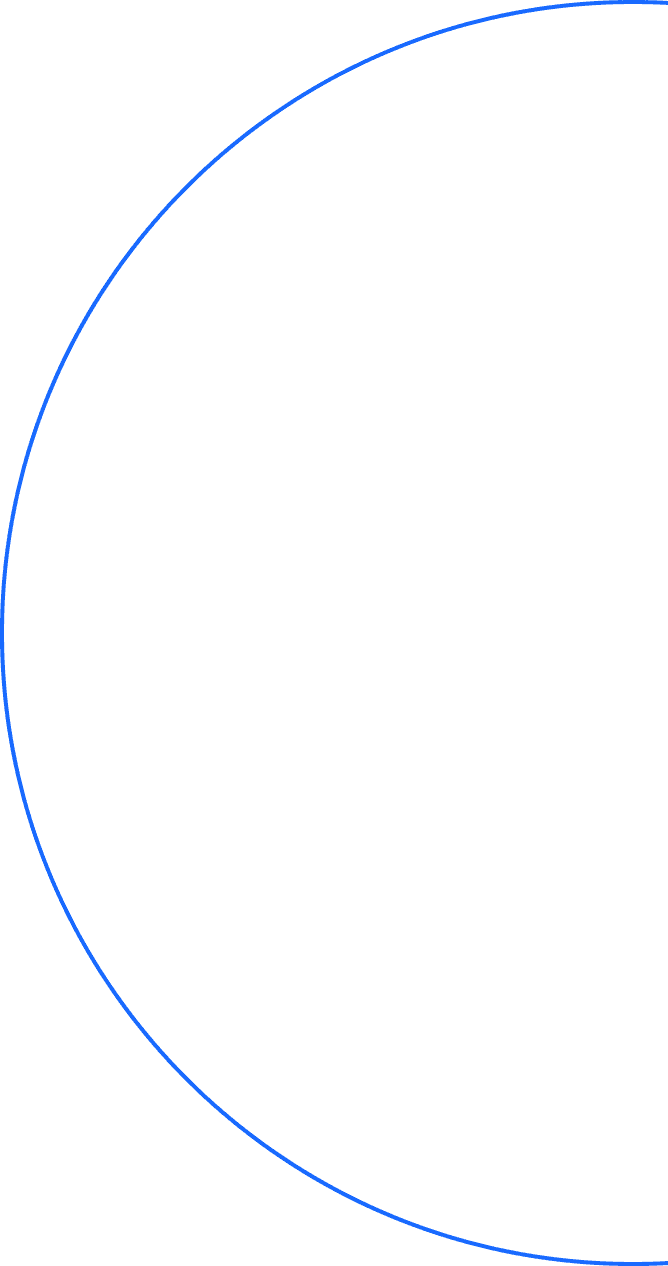 What we do
.
At SpotOn we provide small and medium businesses with solutions appreciated even by the largest companies. We deliver data and tools to increase the revenue and loyalty of customers based on rewards, deals, online reviews, website building, and data analytics.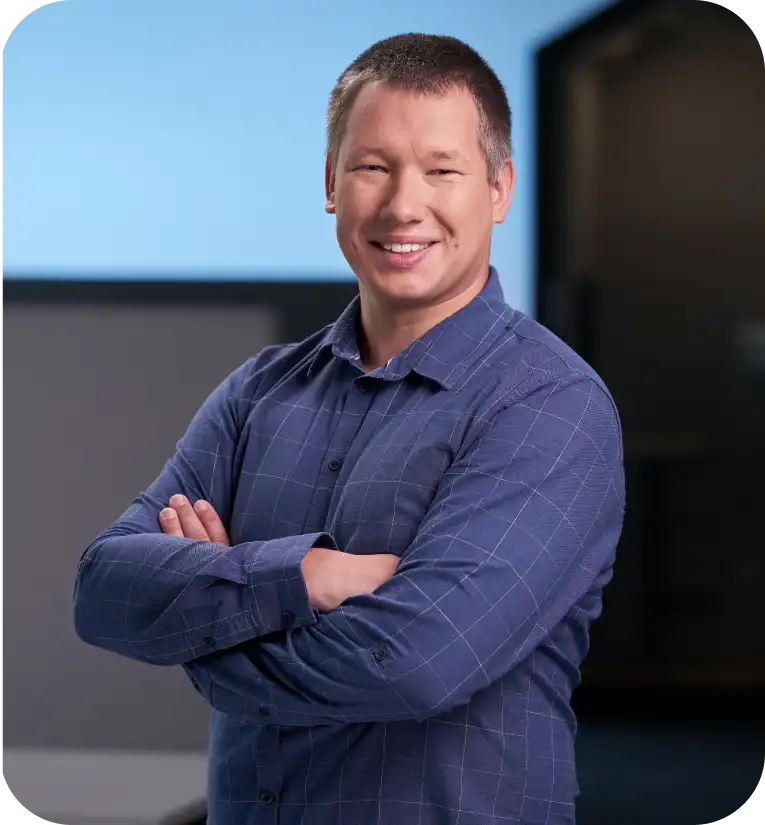 Retail
.
Jakub Paczkowski
Director of Engineering
Large market players often dominate small and medium-sized enterprises. We solve this problem by providing small businesses with modern payment solutions at competitive prices.
We started our mission in the restaurant market. After the first successes, we launched a project dedicated to the retail trade. Our final product allows managing the entire catalog of products and services in both online and offline channels easily, with only one tool.
Thanks to providing our clients with payment terminals with our own software, we were able to launch an offline sales channel. Such a complete solution gives us full control over the quality of our services at every stage of cooperation.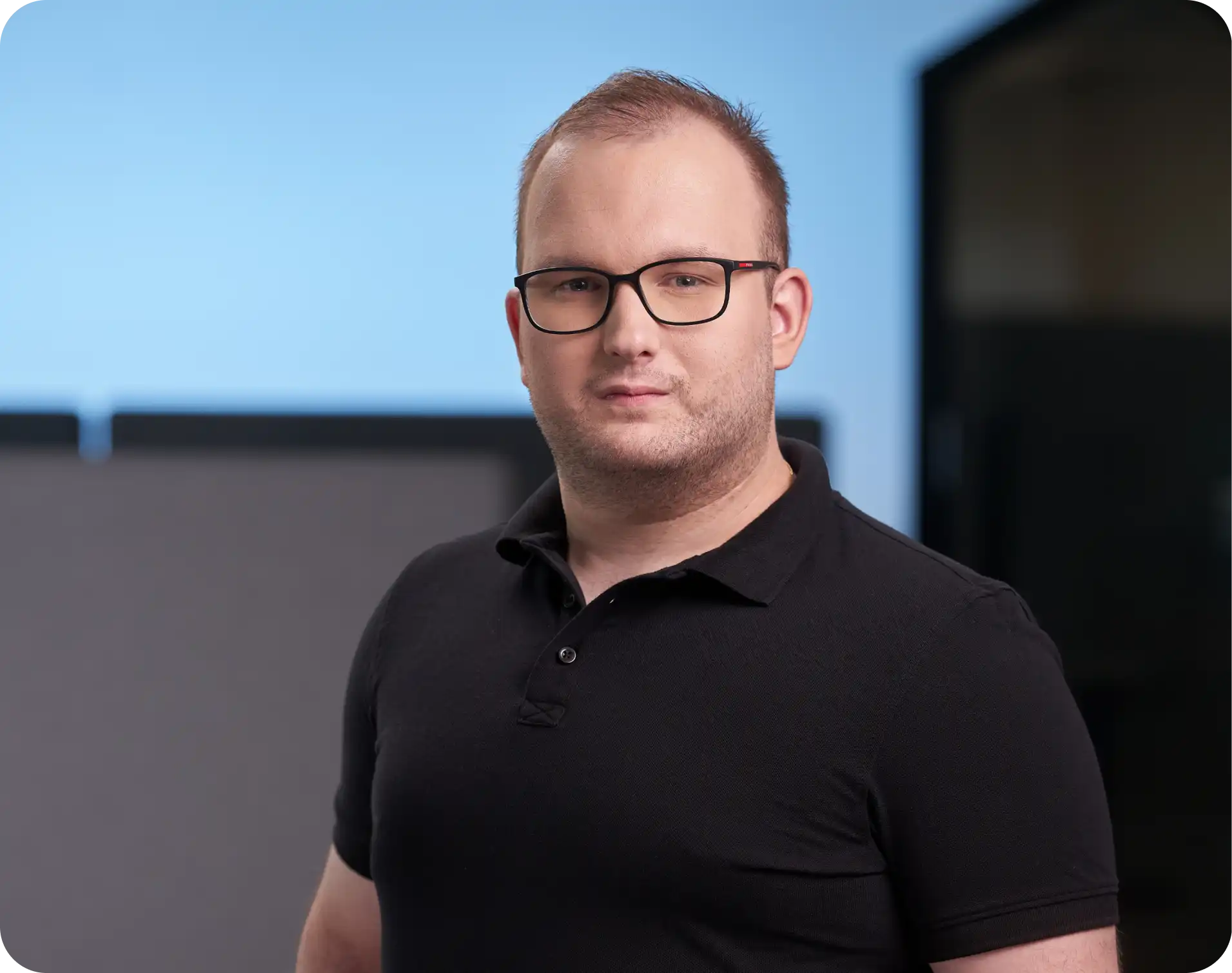 Enterprise
.
Kamil Walas
Mobile Team Lead
User-friendly kiosks streamline guests' ordering and payments process even during interruptions in connectivity. Thanks to this solution, our clients reduce the cost of labor while serving more customers at restaurants, retail stores, and amusement parks.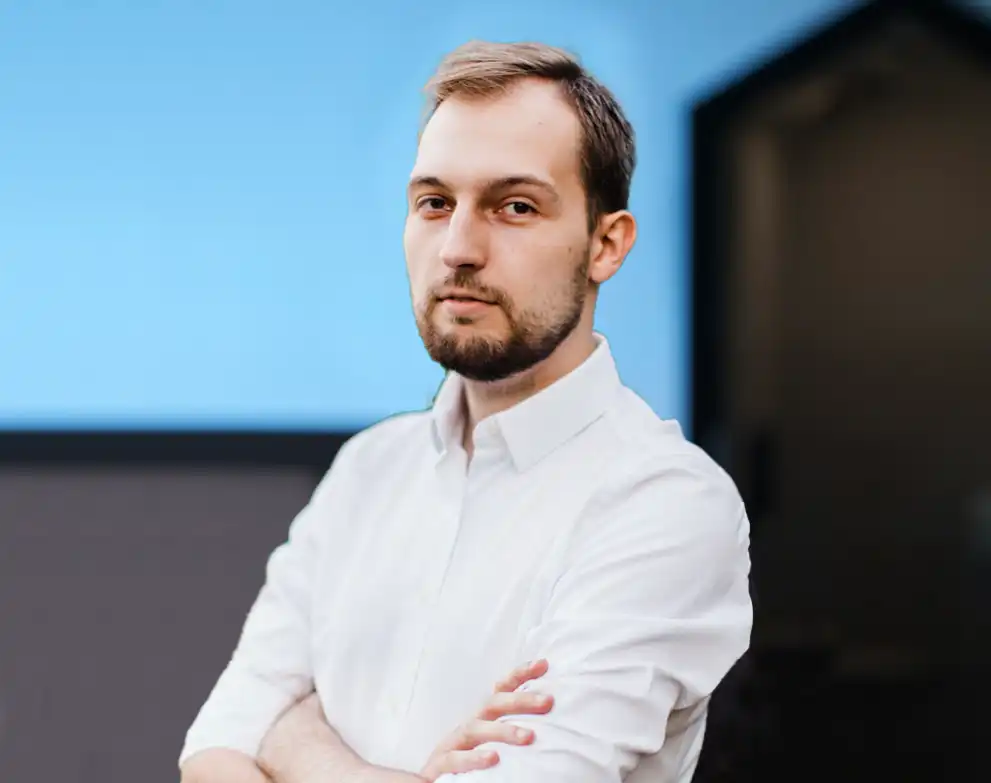 Restaurants
.
Maciej Gwiazdoń
Tech Lead
Online ordering, digital reservations & waitlisting, and elite reporting to keep our client's guests and employees happy—it's all possible with SpotOn.
We know restaurants owners have a lot on their plate, but with SpotOn, they're no longer on their own. They work with our team or use our browser-based web portal to set up front-of-house policies, monitor operations and staffing assignments, and access customer analytics—all with a local, dedicated representative and 24/7 personalized support. We are here for them, no matter what.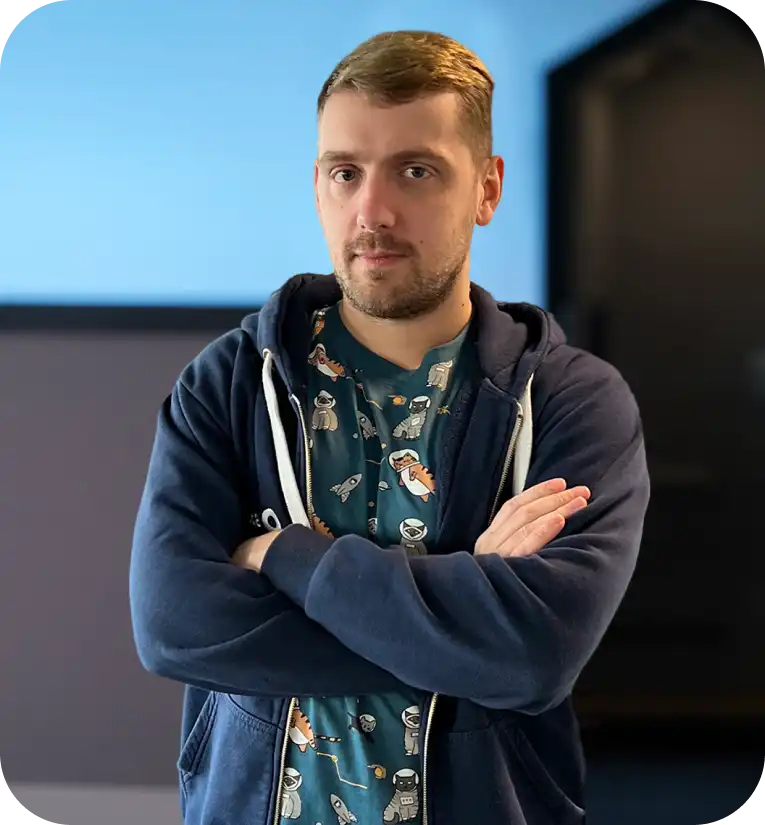 Virtual Terminal
.
Szymon Oboński
Tech Lead
Virtual terminal lets our clients send invoices, take mobile and online payments, and set up recurring billing plans, whether they're in the office or on-the-go. SpotOn's easy-to-use platform also helps them reach more customers and drive repeat business with built-in marketing and customer loyalty tools.
Our clients don't want to spend their time trying to figure out complicated payment technology. That's why we've designed our payment options to be streamlined and easy to use. Our team helps configure their mobile payments and virtual terminal with their local sales tax and any surcharges they might want to include, and then shows them how everything works.
Our teams
.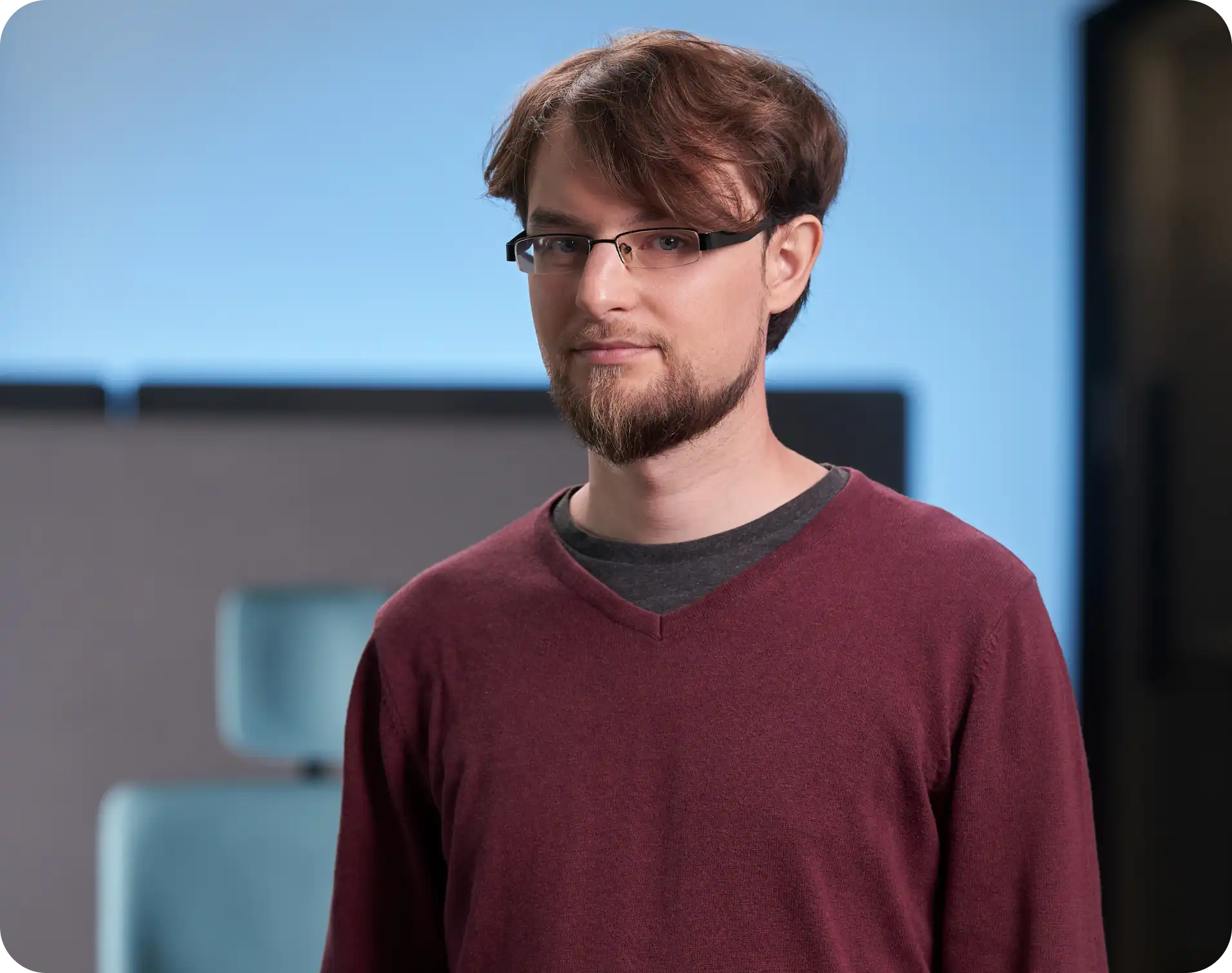 Retail Android
The Retail Android team works on POS solutions that redefine the merchant services industry. We are a group of talented devs constantly seeking challenging tasks. We follow the guidelines of the clean architecture approach and use the latest frameworks.
Technologies: Android, Kotlin, Coroutines, Room, Retrofit, Koin, MVVM, MVI
Jacek Pietras, Tech Lead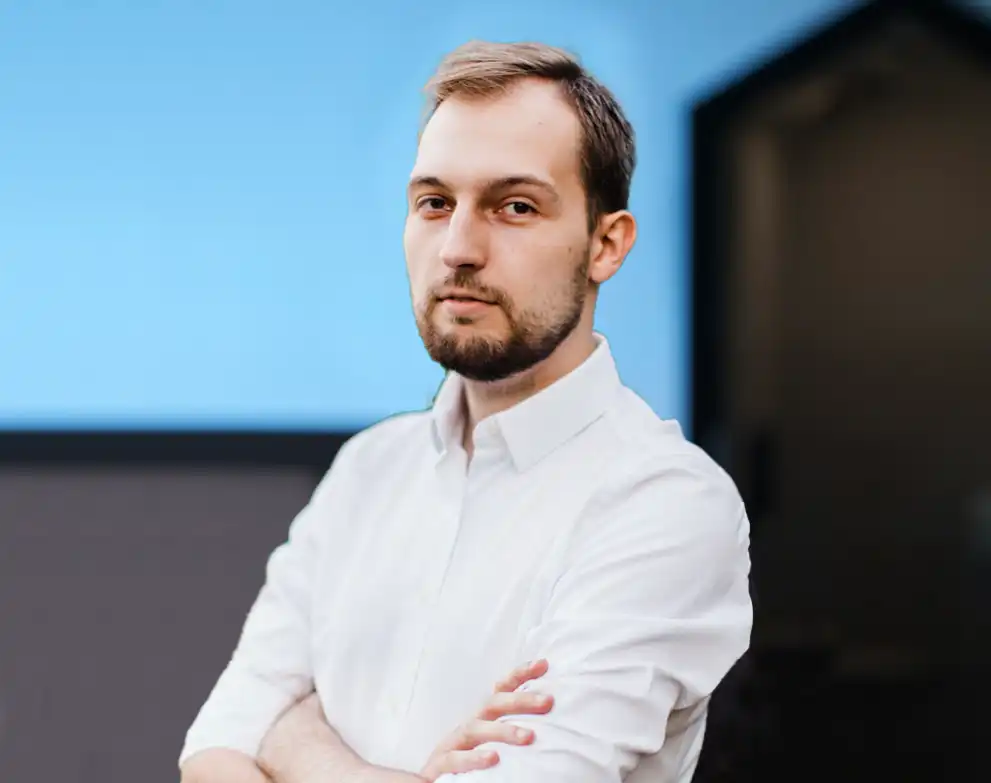 Restaurants Team
At the Restaurant Team, we build apps for restaurant owners supporting their business growth. We assist our customers' day-to-day needs with fast and flexible tech-powered solutions. While working on products including SpotOn Counter, SpotOn Serve or SpotOn Sidekick, we focus on delivering well-tested, easily maintainable and extensible code.
Technologies: Kotlin, Koin, Room, Jetpack, CircleCI, Mockito, JUnit, RxKotlin, Gradle
Maciej Gwiazdoń, Tech Lead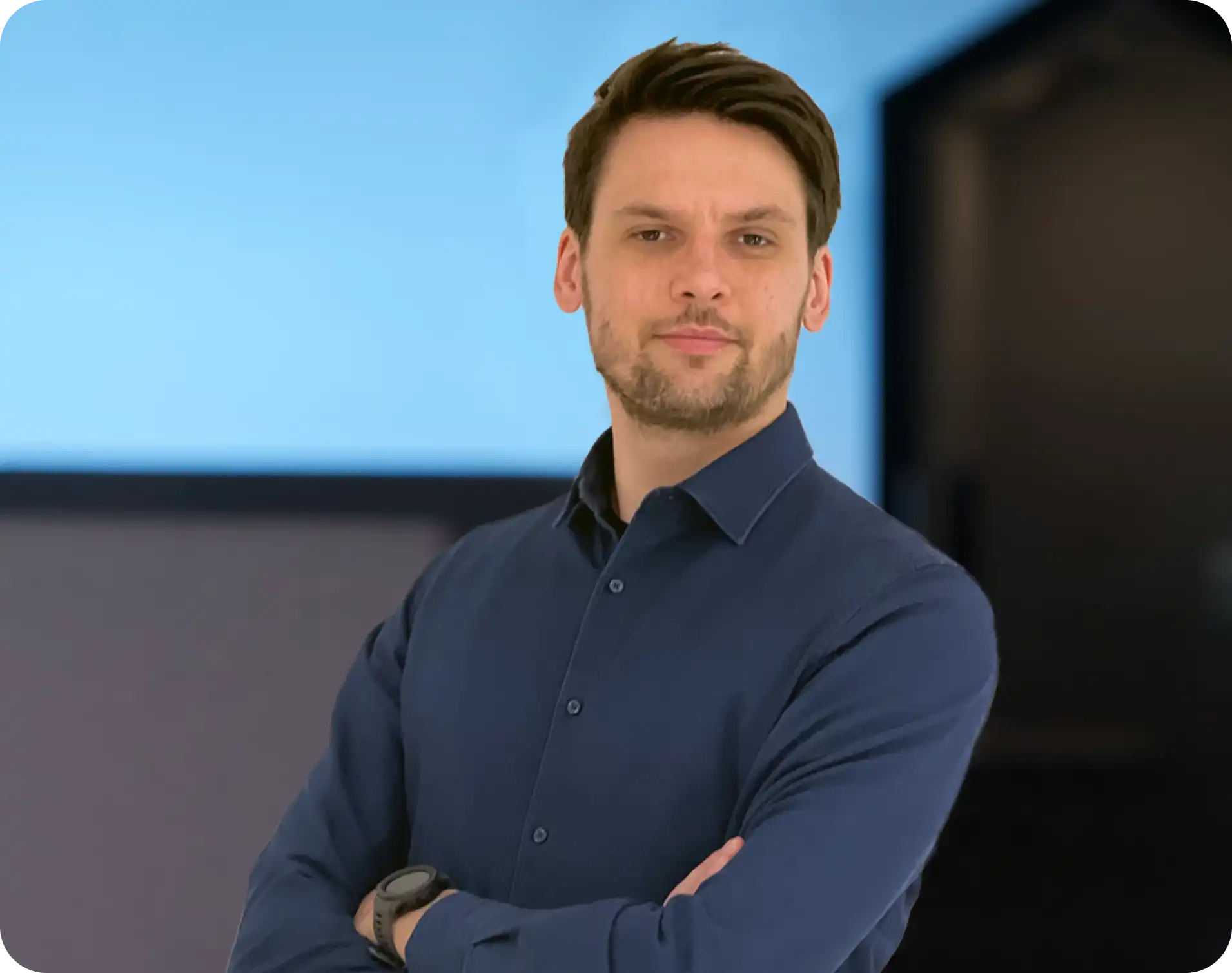 Virtual Terminal
At the Virtual Terminal Backend Team, we focus on building reliable, scalable and efficient web servers which expose REST APIs used in different projects across the company. It enables merchants to process various payment methods, create and manage invoices, create recurring subscription plans and manage processed transactions. We use Python with its frameworks and microservice architecture. Services adhere to high-quality standards and best engineering practices.
Technologies: Python (FastAPI, Django), Postgres, MongoDB, Docker, Kubernetes, AWS
Maciej Marzęta, Tech Lead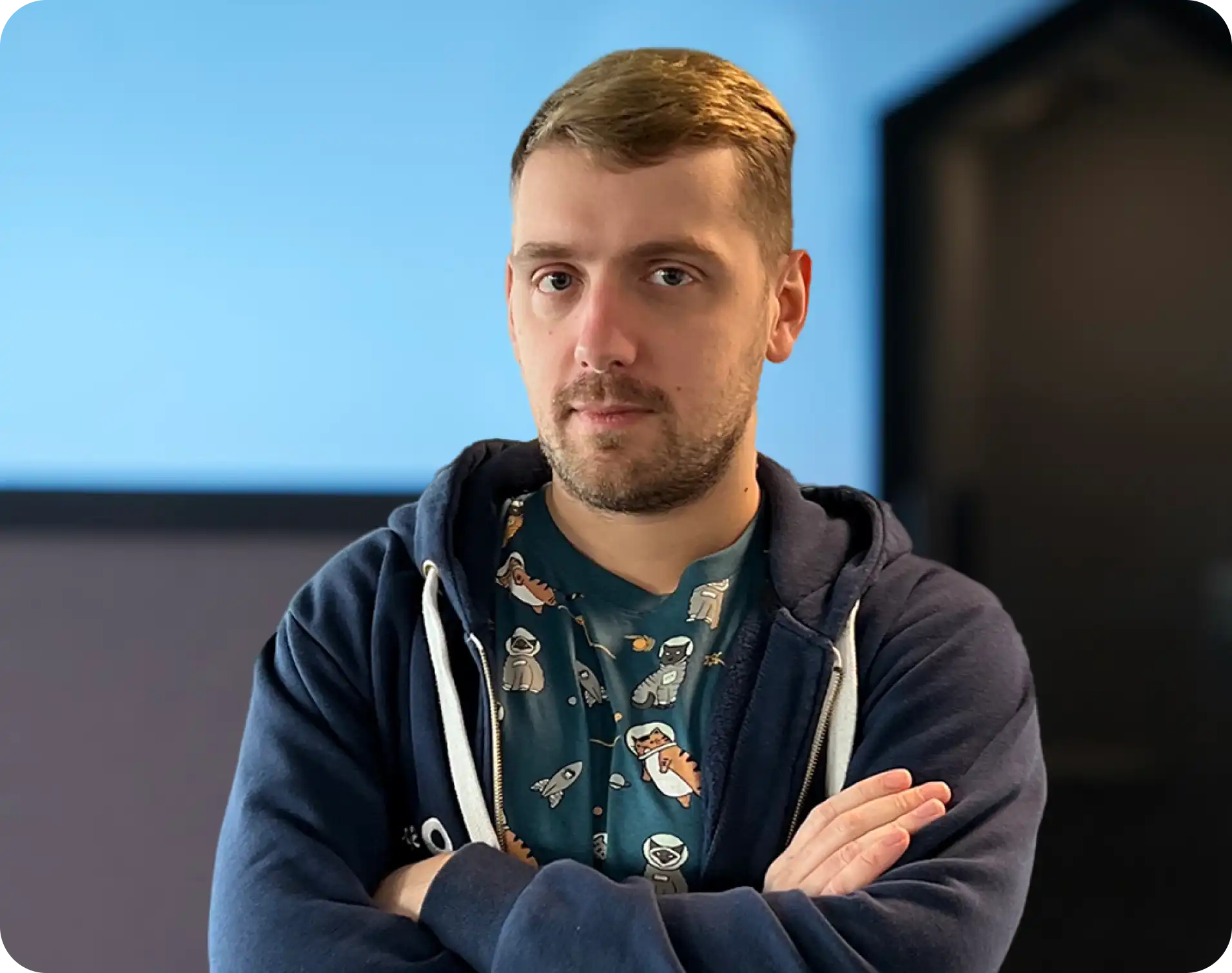 Virtual Terminal Web
At the Virtual Terminal Web Team we focus on building a React application providing an extended capability for our Virtual Terminal product. It enables merchants to process payments through an online interface, create and manage invoices, create recurring subscriptions plans, manage user accounts and processed transactions. We use TypeScript and are currently transforming into a micro-frontends world. We apply industry standards and best practices, and constantly search for opportunities to improve.
Technologies: TypeScript, React, Redux (Redux Toolkit and RTK Query), Jest
Szymon Oboński, Tech Lead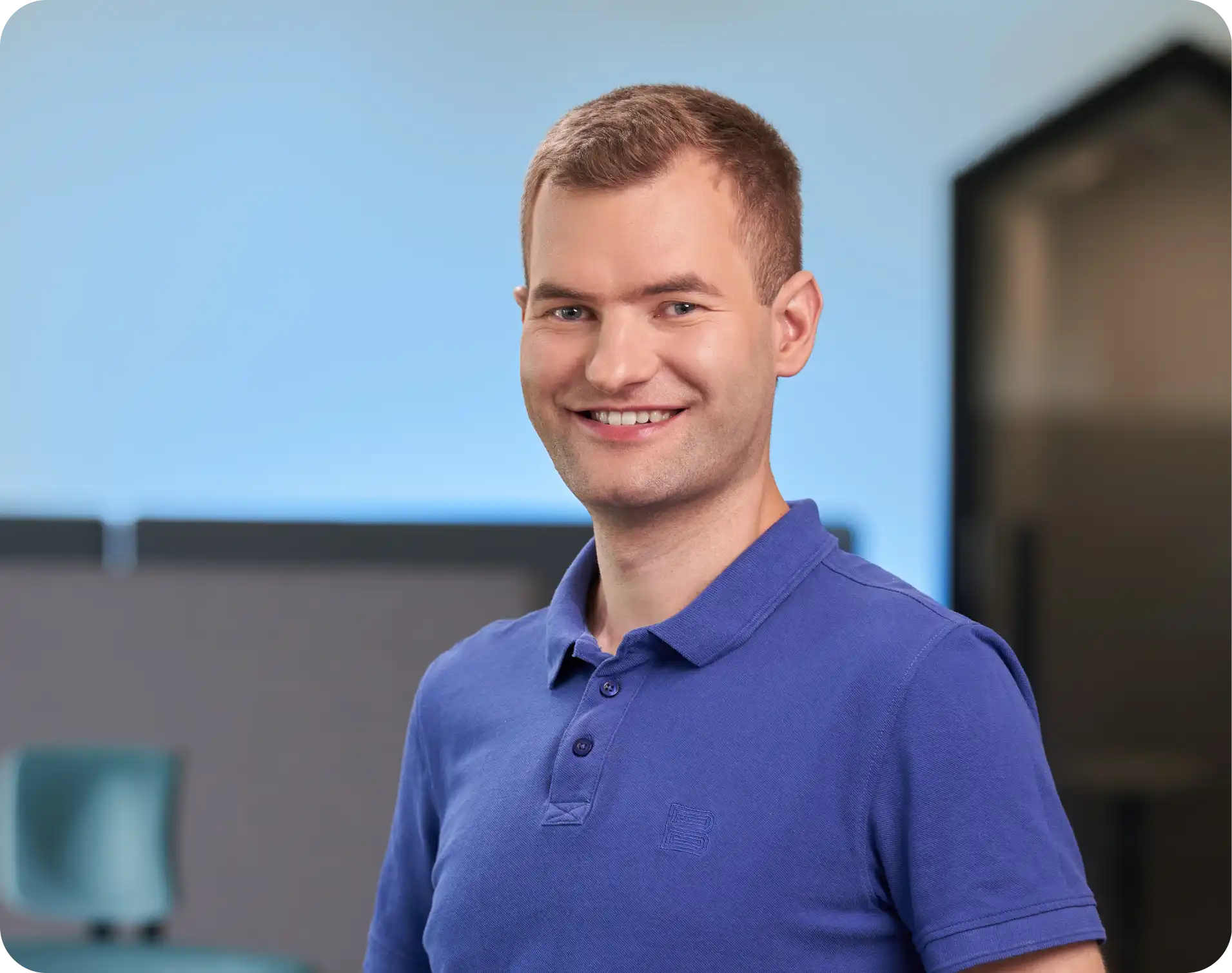 SpotOn Kiosk
As a team, we are responsible for developing a self-service Kiosk solution. Its flexibility and offline mode powers venues such as stadiums, airports, and amusement parks. Reliability is one of our core principles, and we achieve that by delivering high-quality & testable code.
Technologies: Kotlin, Espresso, Bitrise, MockK, Jetpack components, RxJava
Maciej Czekański, Team Lead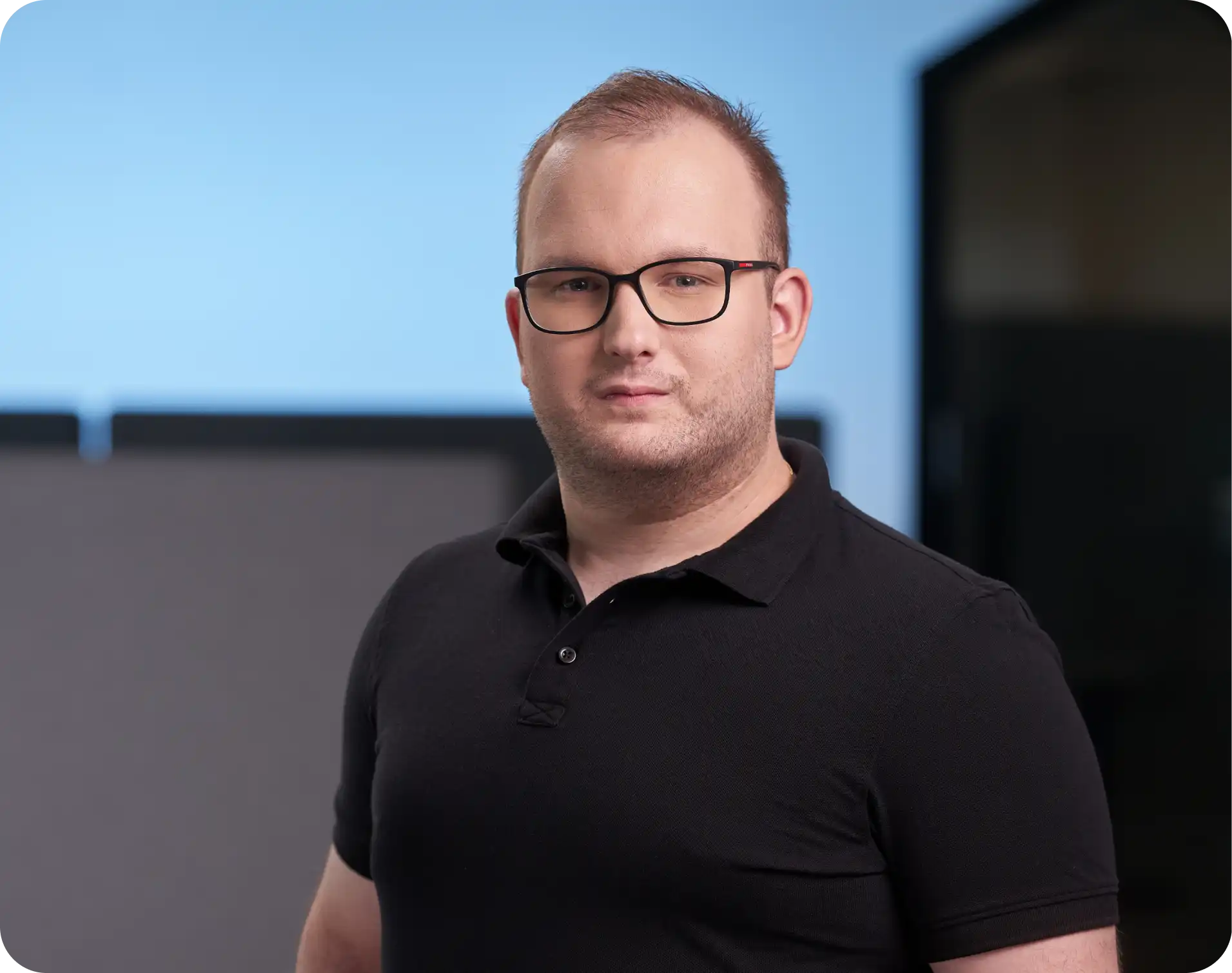 Connect Companion team
At SpotOn, we are responsible for developing the mobile cross-platform application for managing our products at sports venues, colleges, etc. We have discovered that this can be very useful for our merchants since they sometimes struggle with lacking such a tool. So this will also be an excellent opportunity for our team to grow and learn new technology like Kotlin Multiplatform Mobile.
Technologies: Kotlin, Kotlin Multi Platform Mobile, Fastlane, Firebase, Modularised Approach, Swift
Kamil Walas, Team Lead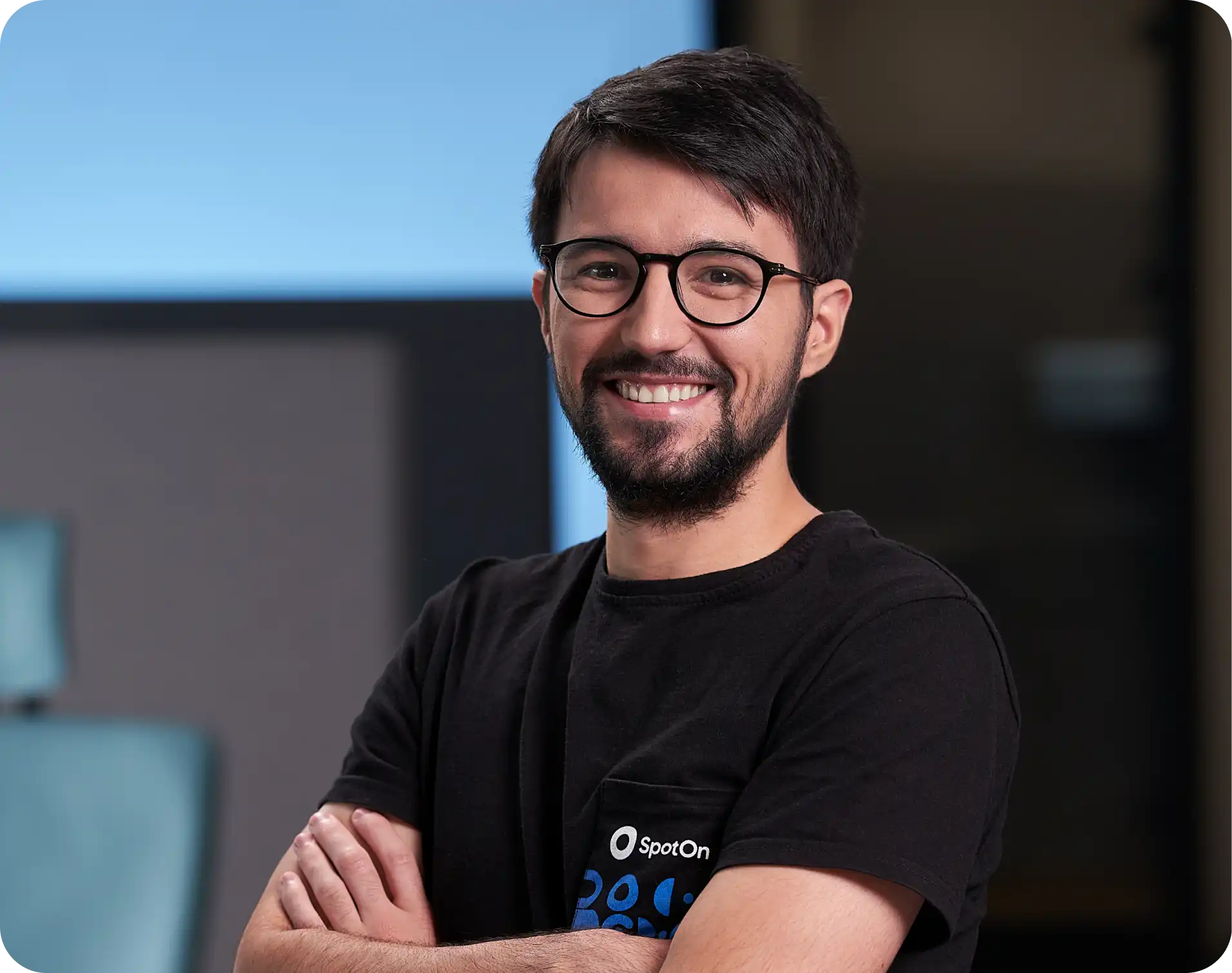 Marketing team
Marketing tools are responsible for building marketing tools to complement our three verticals' (Retail, Hospitality, and S&E) software. It provides the means for our customers to engage their audience wherever they are, as well as target new audiences by clever code-driven advertisement placement.
Technologies: Python 3, Django, FastAPI, Faust, PostgreSQL, Redis, Kafka, Docker, Kubernetes
Rafael Alonso, Engineering Manager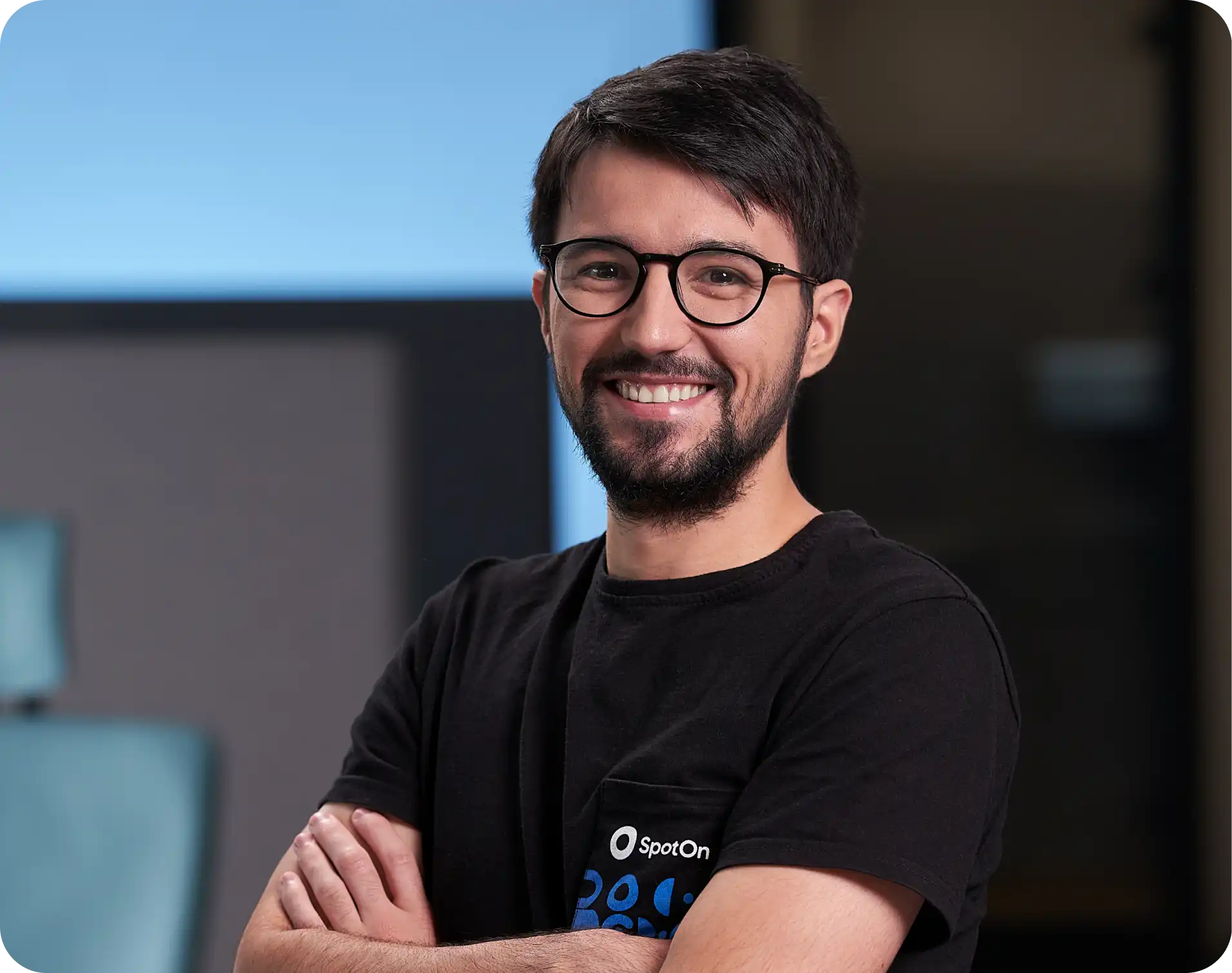 Growth team
The rallying cry of the growth team is - to increase customer acquisition, engagement, and retention. We handhold customers from the process of signing with SpotOn through setting up their hardware/software to fit their business needs - all with code!
Technologies: Python 3, Django, FastAPI, Faust, PostgreSQL, Redis, Kafka, Docker, Kubernetes
Rafael Alonso, Engineering Manager